At present, the TPP system is not directly connected to your UMD Student Account balance. This means it is your responsibility to ensure the plan amount for each term are sufficient to cover all of the term charges. As well, if your charges increase or reduce after TPP enrollment, you are required to make the appropriate adjustment to your plan.  Likewise, if additional aid or funding credits to your student account thereby reducing or removing the need for the Terp Payment Plan, you will need to request that the TPP remaining balance be adjusted to new amount ($0 is acceptable if the plan is no longer needed).  
To Adjust Your Active Payment Plan Remaining Balance:
1) The Plan Owner will click from the left-hand menu Payment Plan> Agreement Id under Active Payment Plans.  From the Payment Plan Details page, the user will click Adjust Balance under Payment Plan Installments.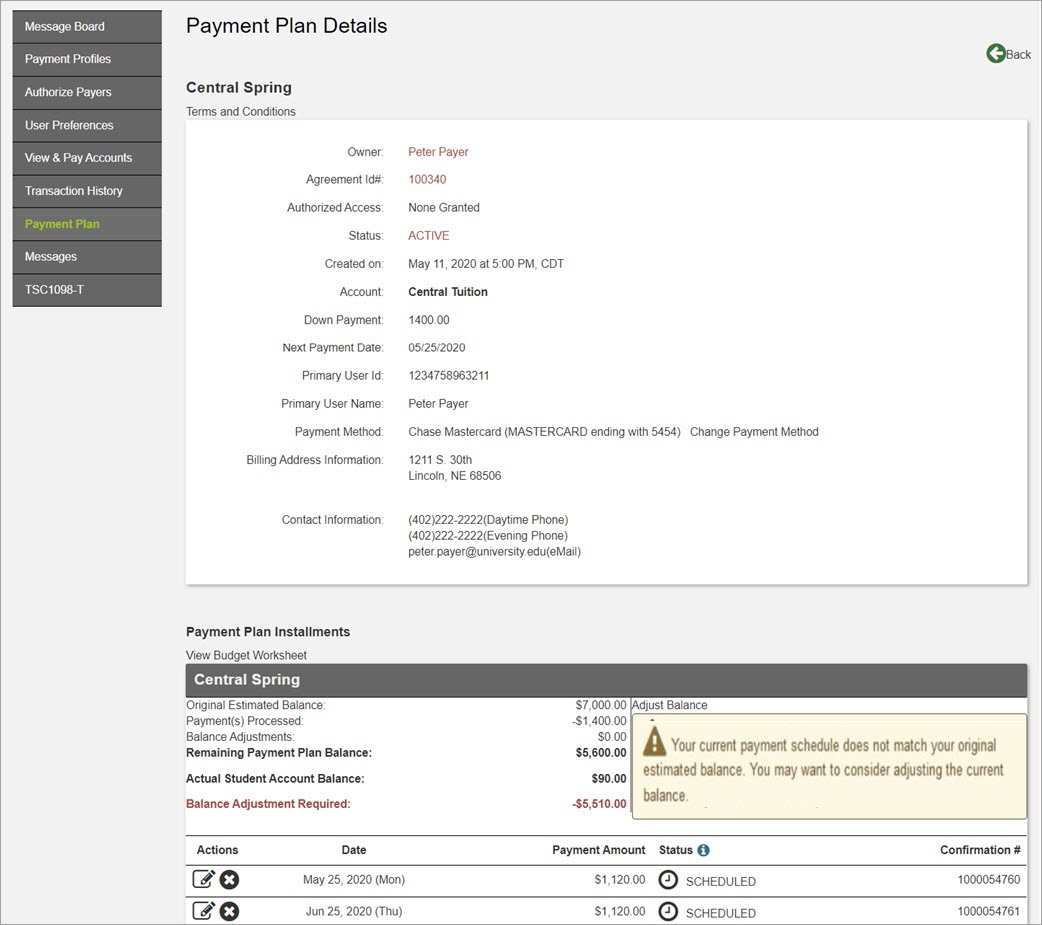 2) A screen appears where the user can zero the remaining balance or increase or decrease their payment plan balance. An amount is required when increasing or decreasing the balance.

3) The user clicks Continue to complete the adjustment and is taken back to the Payment Plan Details page upon completion. A successful message appears.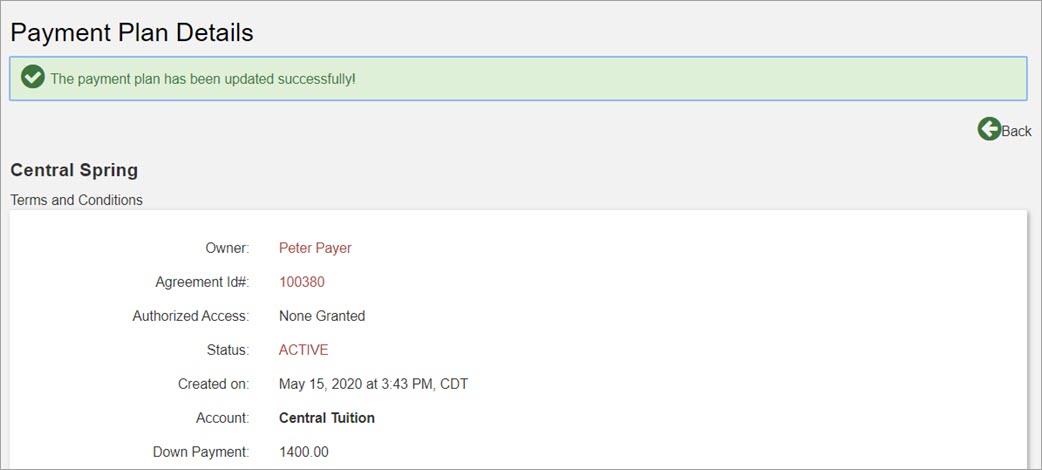 What happens next?
An agreement adjustment notice will be sent to the email address you have on file in the Quikpay plan portal. As well, the history of these changes also appear under the Payment Plan Activities.  And your account activity current balance due on your main UMD financial portal page will be updated with the new plan amount after 1 business day.  

If you need further assistance you may email our service center at billtalk@umd.edu. Phone access is available during UMD service center business hours at 301-314-9000 or 24/7 by calling Nelnet (the third party vendor plan provider) at 888-470-6014